Thailand Introduce Grant Visa to Help Foreigners and the Economy.
Long-term travelers have always flocked to Thailand, and it appears that staying longer in the nation is becoming easier. Allowing digital nomads to stay could be critical to the country's economic development, as it was just designated the best place to live for digital nomads. With its beautiful beaches, low living costs, and sophisticated cafes boasting some of the world's fastest internet speeds, the country is almost ready to welcome a new type of expat.
With the Covid-19 pandemic looming, an increasing number of people are expressing an interest in working from home. Thailand's Tourism Authority has responded by proposing to grant visas and investment incentives to four groups of visitors who wish to stay in the country.
The proposal would allow wealthy foreign nationals to seek a special visa that would allow them to stay for up to ten years. In addition, eligible foreigners would be permitted to own property and land in Thailand while paying a 17 percent personal income tax on income earned in Thailand.
The suggestion was presented to the Centre for Economic Situation Administration on Friday at a meeting headed by Prime Minister Prayut Chan-o-cha. The Finance Ministry, according to an anonymous source who spoke to the Bangkok Post, is opposed to the planned tax drop and has requested that other agencies be contacted and that the plan be re-submitted.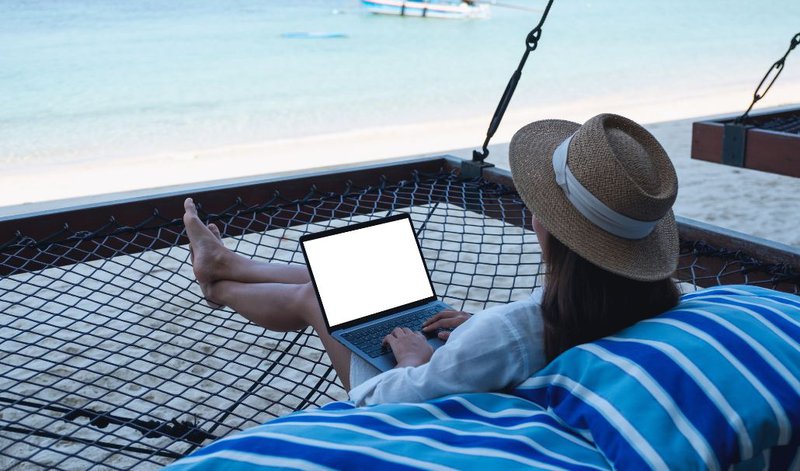 One of the 4 groups is the digital nomad, for whom special visas are becoming more common around the world. The long-stay visas, according to the Bangkok Post, would be targeted at wealthy travelers, retirees, and highly-skilled professionals of any age who could invest at least US$500,000 in government bonds, property, or foreign direct investment.
Foreigners are currently prohibited from working in the country unless they have obtained a work permit. Furthermore, current rules make it impossible to purchase land or property. However, under the revised idea, such impediments would be possible for those designated groups. The TAT has established specified requirements that must be met by the groups in order to qualify. If these standards are met, any of the candidates could be granted a 10-year visa.
Proof of income of $40,000 USD per year, as well as health insurance coverage of at least $100,000 USD, is necessary for people seeking a digital nomad visa. When applying, wealthy individuals must show that they have at least $1 million in assets and $80,000 in income during the previous two years. They must also make a $500,000 investment in Thai real estate or government bonds.
To be eligible, retirees must be at least 50 years old and earn at least $40,000 a year. They must invest at least $250,000 in Thai real estate or government bonds. Skilled workers must fulfill the same salary requirements as non-skilled workers. All groups must get $100,000 USD in medical insurance coverage before being allowed to attend. That health insurance must include Covid-19 coverage.
Whatever your reasons for wanting to stay in Thailand, there is reason to be optimistic, as the Thai government is pushing for more visa kinds that benefit both the country and the travelers. As Thailand prepares to welcome international tourists in the near future, individuals considering relocating to the country's world-class beaches may soon be able to do so.
Source: The Thaiger