Non classé
Thailand has reopened to vaccinated visitors
According to officials, Thailand plans to end COVID quarantine requirements for fully vaccinated travelers from at least ten low-risk countries on November 1st.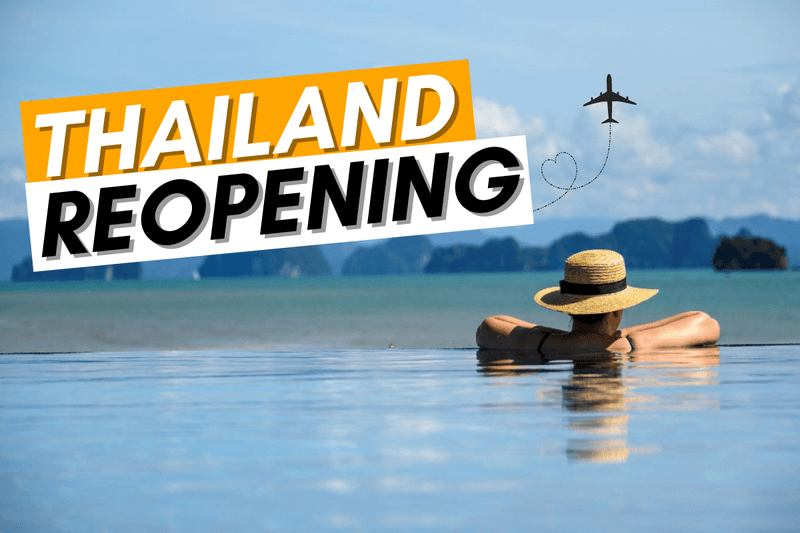 PM Prayuth Chan-ocha admitted that "this decision comes with some risk," but it is viewed as a critical step toward reviving the country's collapsing tourism sector.
The United Kingdom, China, Germany, and the United States are among the ten countries deemed low risk.
Since July, the country has recorded more than 10,000 positive infections per day. It has fully vaccinated approximately 33% of its nearly 70 million people. Half of the population has already received one dose.
According to Mr. Prayuth, Thailand will also allow entertainment venues to reopen on December 1 and allow alcohol sales.
He went on to say that the authorities intended to open Thailand to more countries on that date.
Mr. Prayuth made his remarks during a televised address on Monday. In reference to visitors from ten low-risk countries, he stated that "when they arrive, they should present a (negative) Covid test… and test once more upon arrival." If the second test is also negative, any visitor from those countries will be able to "travel freely like Thais," according to the prime minister.
However, he warned that if there was an increase in infections or the emergence of a highly contagious variant of COVID-19, the government would take decisive action.
The threat of COVID looms over Thailand's plans to open
Thailand, known for its sandy beaches and nonstop nightlife, is expected to lose $50 billion (£37 billion) in tourism revenue by 2020. As a result of the pandemic, the economy experienced its deepest contraction in more than two decades.
In January of last year, Thailand became the first country outside of China to record a COVID-19 case.
It took the drastic step of closing its borders in April, effectively killing off a tourist industry that accounts for perhaps 20% of GDP, but it managed to reduce new daily infections to single digits, one of the best records anywhere.
With the arrival of the Delta variant this year, however, infections have risen from a total of less than 7,000 at the end of 2020 to 1.7 million today. The case for excluding foreign visitors in order to contain COVID became less compelling, especially as tourism-related businesses pleaded for restrictions to be relaxed.
The success in containing COVID last year had an unintended consequence: it convinced the Thai government that it did not need to rush to order vaccines. As a result, there has been a sluggish and, at times, perplexing vaccine program, as well as a public outcry.
The need for some economic good news is what has prompted it to reopen, well before meeting its own declared target of vaccinating 70% of the population.
However, it is proceeding with caution, with only ten countries on the list until the end of the year. Thailand's health system, like that of other countries in the region, has limited ICU capacity; in August, ICU units in Bangkok were quickly overwhelmed by the number of serious COVID cases.
In any case, even if the two-week quarantine requirement is lifted, the 40 million tourists who visited in 2019 are unlikely to return the following year, or even the year after.
In the first eight months of this year, just over 70,000 visitors entered the country, compared to 40 million in the entire year of 2019.
SOURCE: BBC