For the past few years, the Color Run has been settling in Bangkok for two days, in order to benefit the Thai, but also tourists and expatriates for 5 kilometres of pure happiness (and perhaps a few future aches) and colours.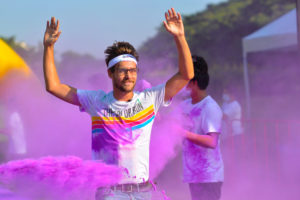 The Color Run is an international event, present in more than 200 cities and 40 countries and which has been present for several years in Bangkok. It is a 5 kilometre race that promotes happiness and health and which able you to share "the happiest 5 km of the planet".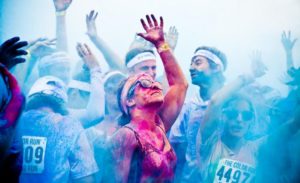 It is simple: you start your race dressed with a white t-shirt and then keep being sprayed with colour every kilometre and finally cross the finish line completely coloured ! There is no winner nor loser, the goal is only to enjoy a wonderful time with friends or strangers full of joy and happiness. The funds are then redistributed to charities.
Expatriate or tourist, pro jogger or beginner? Put your most beautiful sneakers on to spend the most colourful afternoon of the year!
The Colour Run takes place on April 1 and 2, 2017.
Entries have been opened since Dec 19, price goes from 700 to 1000 THB.
http://thecolorrun.co.th/locations/bangkok/?lang=en