Listed as a UNESCO World Heritage Site, Ayutthaya is home to many relics from the past. Formerly one of the largest capitals in the world, that of Siam from the year 1350 to 1767; Ayutthaya shone brightly. Today the light of this city shines through its history. To go to Ayutthaya is not only to approach an exceptional historical heritage, it is also to live a sporty day in the open air!
A quick look at the city's history
At its peak in the late 14th century, Ayutthaya was considered the most powerful city in Southeast Asia, with 400 temples. It was also the largest kingdom in Siam that lasted 416 years and still today influences contemporary Thai society in the organization of the state and social structure.
What is the secret of this remarkable city? The rivers surrounding the city give it a strategic island position, allowing Ayutthaya to prosper and shine on a global scale through international exchanges.
More than a dozen relics are available – a one-day package (220 THB) will allow you to access all the temples and observe the famous Buddha's head immobilized in a tree. You will notice that many statues are unfortunately beheaded … in 1767 almost all the whole city was destroyed by bursting Burmese attack. Wishing to crush Ayutthaya fiercely, they decapitated all the Buddha statues that stood in their path.
Did you know? The ambassadors of King Louis XIV compared Ayutthaya to Paris. Indeed, the size and wealth of Ayutthaya were reminiscent of those of the capital of lights. The small plus: the set that forms the temples of this kingdom, was classified in World Heritage of UNESCO in 1991.
Sightseeing on a bike
Our best suggestion for a great sightseeing is to rent a bike for a day, in Ayutthaya. It is indeed a great pleasure to move on the roads lined with temples. A real breath of fresh air will be offered for you while sightseeing for sure.
Watch the sun go down at the end of the day, see the majestic silhouettes of the temples disappear slowly while pedalling in a park full of remarkable bridges.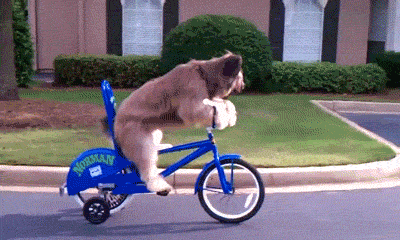 Our advice
Most of the paths are shaded, however, plan a cap (That sits reasonable tight)
Dress appropriately, (cover legs at least to your knee, no cleavage shown) while visiting any temple.
Keep in mind to remove your shoes at the entrance of a temple.
DO NOT forget your mosquito lotion (spray) as you will need it at the end of the day.
Finally and above all, motivate your friends to join you 😉
How to get there? From Bangkok
Take the BTS to the bus station at Victory Monument or Railway Station (Hua Lamphong MRT).