Thailand's Government is Attempting to Woo Wealthy Foreigners to the Country
The government has approved an economic stimulus and investment promotion program aimed at attracting wealthy foreigners and highly educated persons from overseas to help the economy recover from COVID-19.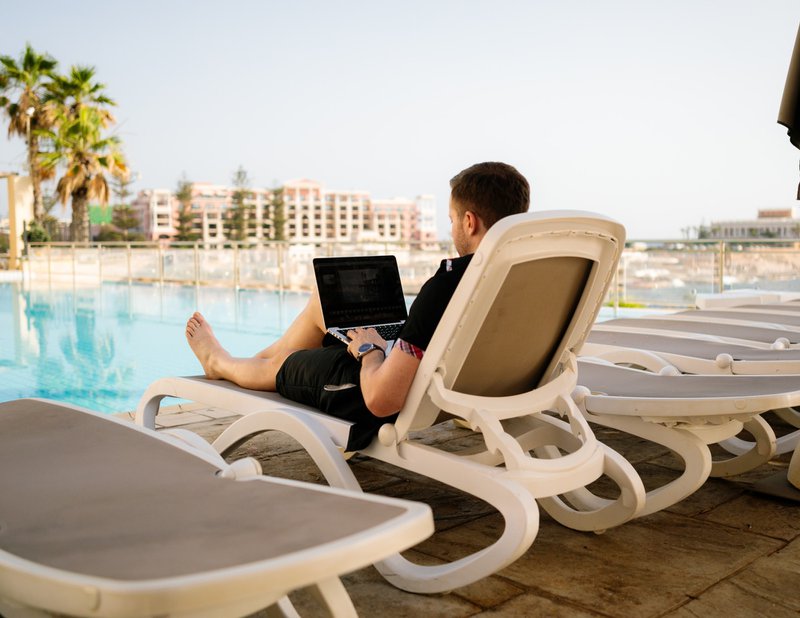 The package includes a 10-year Thai visa for not just approved special guests, but also their spouses and children, according to government spokesperson Thanakorn Wangboonkongchana.
According to him, the package also includes automatic work licenses, the same income tax rates as Thai citizens, tax exemption for money generated abroad, and property and land ownership.
Mr. Thanakorn indicated that foreign experts working on the government's flagship Eastern Economic Corridor (EEC) plan will be given the option of paying a flat rate of 17 percent as part of the package.
According to Tourism Minister Thanakorn Wongsawat, foreigners are expected to spend a trillion baht in Thailand over the next five years. Beginning next year, the government plans to bring over a million competent people to Thailand during the following five years.
The second target group, he said, is rich retirees who are at least 50 years old and have sufficient pensions to pay their living expenses in Thailand.
People in this group must invest at least US$250,000 in FDI-format Thai government bonds or real estate, he said, adding that the group's yearly income must be at least US$40,000 per person.
According to him, the minimum health insurance package required for this category is likewise US$100,000 per person.
The third group, he describes as "work-from-Thailand" professionals who desire to reside in Thailand while working remotely for employers in other nations.
Digital nomads and staff of huge corporations nearing retirement are projected to make up this third category, he said.
Mr. Thanakorn said that the fourth and last category of foreigners interested in this long-term visa scheme will be highly trained individuals who want to come to Thailand to work as specialists in the government's chosen industries.
This category also includes highly qualified experts who would teach disciplines relating to important industries at universities, he noted.
They must have at least five years of job experience, earn at least US$40,000 per year, and have a US$100,000 health insurance policy, he said.
According to Mr. Thanakorn, the Thai Board of Investment has been tasked with establishing a new center dedicated to this long-term visa program.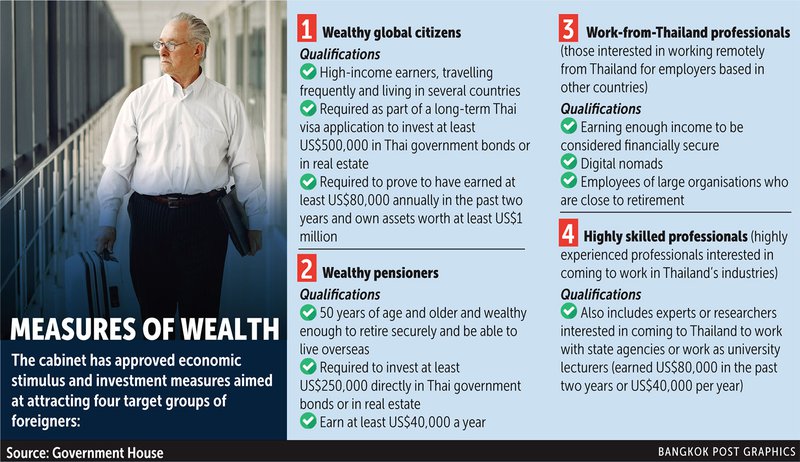 Source: Bangkok Post