Lifestyle
Bangkok Rank 1st out of 150 'Workation' Cities Throughout the World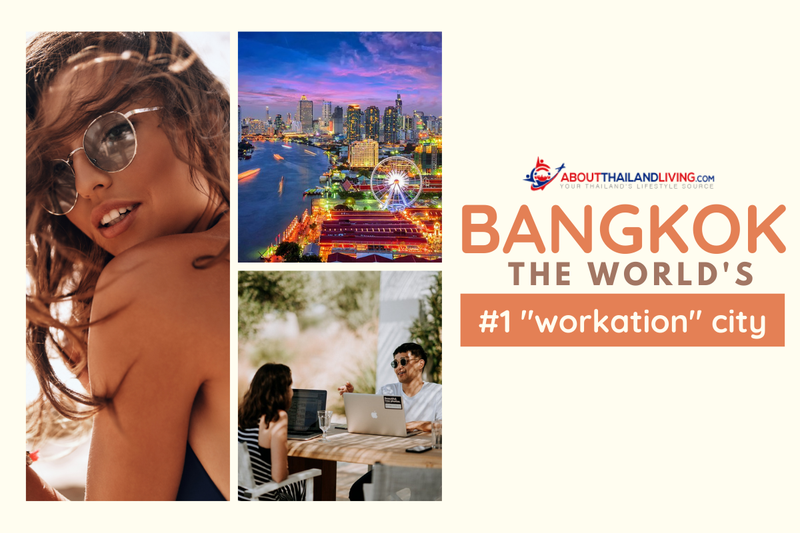 Bangkok, 1 September 2021: According to a global poll done by the German-based holiday search engine business Holidu, Bangkok has topped the list of "workation" cities worldwide for 2021.
The Thai capital was placed at the top due to its low cost of living, high level of English proficiency, variety of attractions, the richness of world-class amenities, and global business operations.
Phuket was also ranked No. 10 on the list of the world's best work destinations.
"Having two Thai cities featured in the top workation destinations of the world is a terrific thumbs-up that reflects their enormous popularity among those who wish to work overseas from their home," said Mr. Yuthasak Supasorn, Governor of TAT. "It's heartening to know that, of all the cities on offer, Bangkok and Phuket are so popular for working vacations."
Holidu's Workation Index for 2021 reflects the growing popularity of a "workation" – whether a long weekend, week, month or longer – in which business and pleasure can be combined at home or at a vacation destination abroad, especially in an era when more and more companies have employees working from home.
According to the Workation Index, 150 cities are ideal for working vacations. It based this on a variety of factors, including monthly rent for a one-bedroom apartment and the cost of after-work drinks, as well as typical hours of sunlight, Wi-Fi speeds, and the quantity of 'things to do.'
According to Holidu, Bangkok, Phuket, and the other cities that gained top rankings in the 2021 workation rankings had a low cost of living, reasonably inexpensive accommodation, food, and drinks, and were cultural attractions in their own right with enough to see and do.
SOURCE: TATNEWS