New Website for COVID-19 Vaccine Pre-Registration
Expats in all provinces who haven't been vaccinated yet can sign up for their first shot.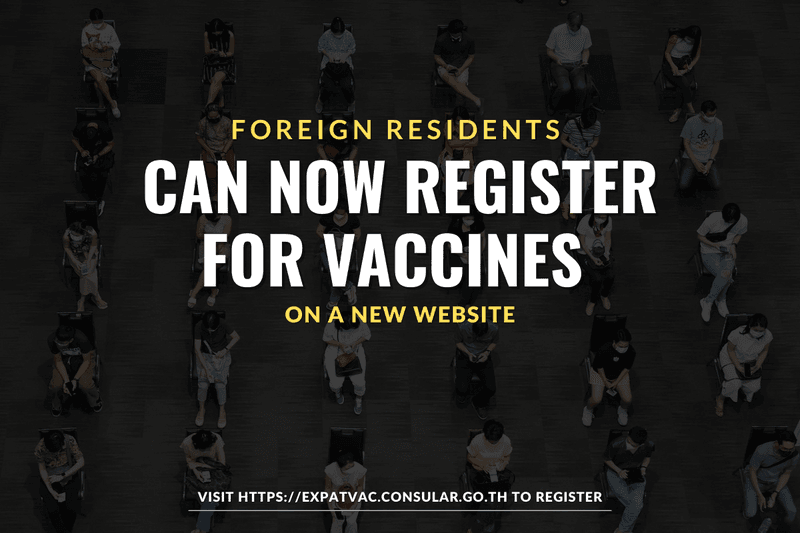 The Thai government has recently launched a new website where expats can pre-register for the COVID-19 vaccine. The Thai Ministry of Foreign Affairs is in charge of this initiative. You can pre-register by giving your personal information and requesting an appointment to receive the vaccine by clicking the link below.
To register, please visit https://expatvac.consular.go.th. The website was created for foreign residents who have not yet begun the immunization process in all provinces across the country.
Applicants will get an email acknowledging their registration and a date and location for the first dose of vaccine after completing the registration process on the website.
Priority will be given to those over the age of 60, those who are at least 12 weeks pregnant, and those with any of the following underlying medical conditions: chronic respiratory diseases, cardiovascular diseases, chronic kidney diseases, cerebrovascular diseases, any type of cancer during chemotherapy, radiotherapy, and autoimmune therapy, diabetes, and obesity.
The website was launched in collaboration with the Ministry of Public Health by the Department of Consular Affairs, Ministry of Foreign Affairs.
Source: TAT NEWS