Bangkok
Bangkok set to build new airport
As the number of tourist arrivals, it has significantly exceeded the capacity of the two airports in Bangkok. So, Thai authority is planning to build the third airport which will aim to serve the tourist arrival in Bangkok. The total cost of the project will be estimated at 20 billion Baht. Airport of Thailand (AOT) has announced a plan to build a new airport in Nakhon Pathom province, west of Bangkok, in order to decongest the two main gateways of Bangkok, Suvarnabhumi and Don Mueang Airport.
According to Jarun Meesomboon, Deputy Managing Director of AOT, the cost of construction for this new airport is expected to cost 20 billion baht and would be located at the area of 5.6 SQ KM, on the other side of the Chao Phraya River, in Bang Len and Nakhon Chaisi. The construction of the project is expected to take four years. The proposal will be forwarded to the Ministry of Transport for review and he said. "The investment could take the form of either a public-private joint venture or a wholly state-owned project". Various private groups have expressed a keen interest in the project that it will be attractive in terms of high internal economic return rate. He also said that "The number of passengers passing through the airport should reach one million passengers a year initially, with the potential that is equivalent to the major regional airports such as Khon Kaen and Surat Thani" This project will be discussed and drafted in August. If it is approved, the construction work could begin in 2023 and the airport will operate 2-3 years later.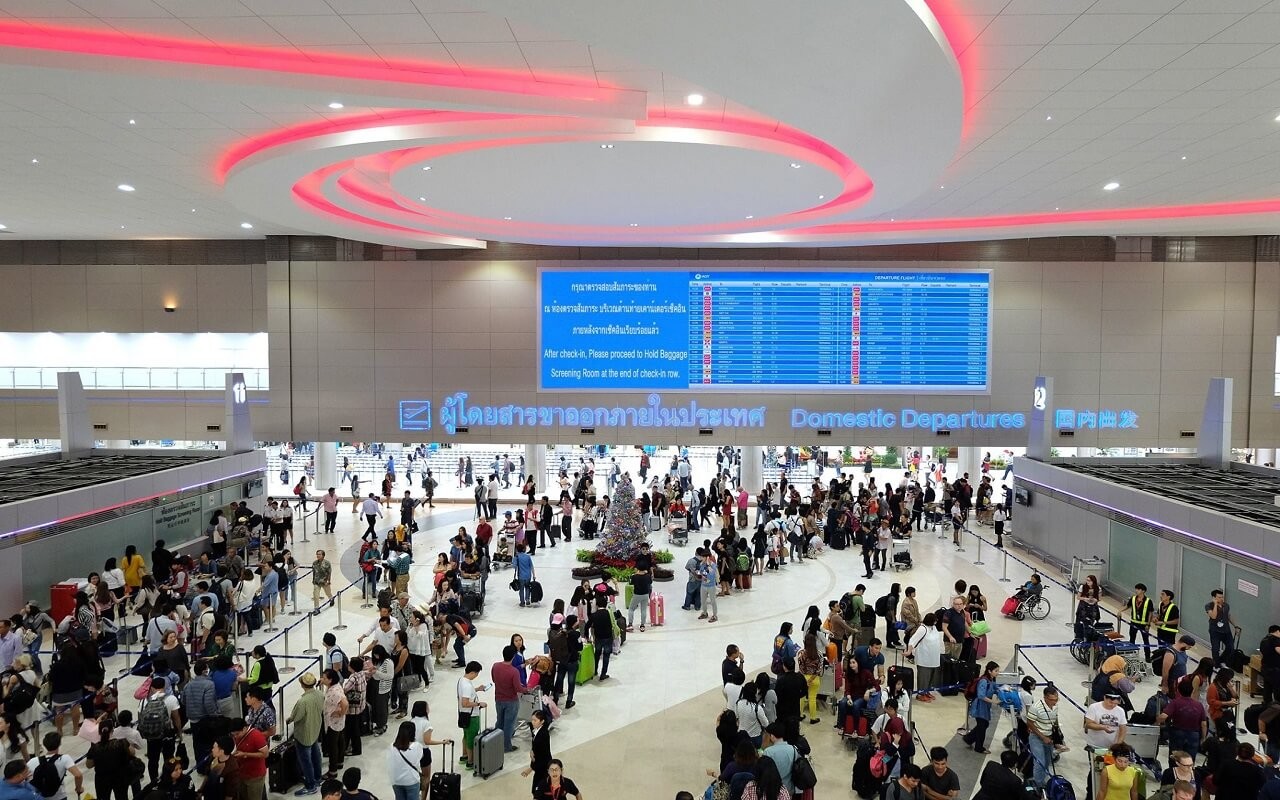 The Suvarnabhumi airport construction project was first proposed in 1973, but the plan was set aside following political instability in the 1970s. The work began only in 1996 and the airport opened in 2006. Suvarnabhumi currently has a capacity of 40 million passengers, but the number of passengers reaches 70 million passengers each year. A revised project planning to build a second terminal was recently set aside as the authorities indicated that it deviated too much from the initial plan. Discussions are ongoing on this project.
If Nakhon Pathom Airport is commissioned and all phases are completed, it will accommodate up to 25 million passengers per year. Jarun said the new airport has high potential due to its location. It less than 50 kilometres from downtown Bangkok and it also accesses to the Bang Yai-Kanchanaburi highway. "Don Mueang and Suvarnabhumi have the trouble finding slots and hosting private jets. The new airport will be home of commercial airlines, private jets, helicopters and investigative services, "he said. With regard to the expropriation of land, a study shows that the population of the site at least 200 households out of 400 plots should not acquire the difficulty of replacing a land. "In any case, we will carry out an EIA [environmental impact assessment report] that is simultaneous with public voice among the inhabitants of the region," he added.