This article addresses the critical question, "Can I visit Thailand right now?" We'll go over how to get to Thailand and the logistics of getting there.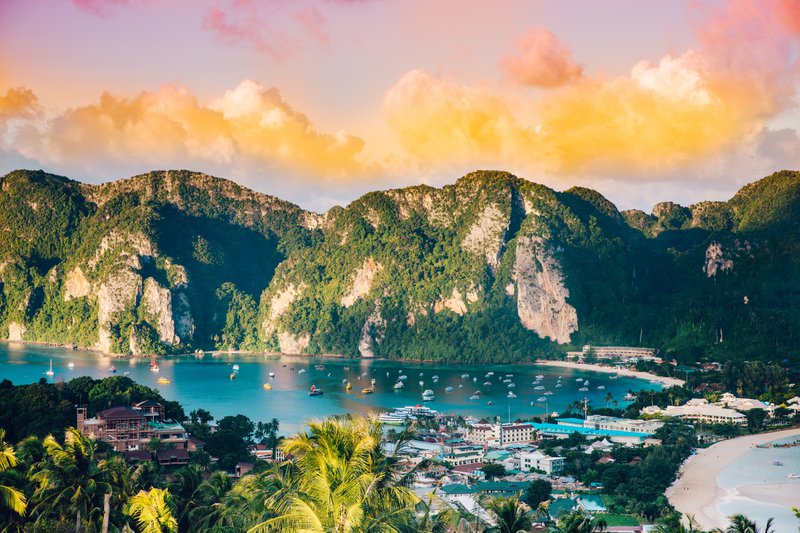 Thailand had a relatively low infection rate overall during the first year of the pandemic, despite being one of the first destinations in Southeast Asia to have COVID detected. When cases increased significantly in mid-2021, the Thai government implemented various local lockdowns with greater caution. Infections began to decline again in August 2021, and life began to return to normal.
Thailand first opened its doors in July 2021 with the Phuket Sandbox scheme. Due to concerns about the Omicron variant, Thai authorities temporarily ceased issuing the passes for entry under the "Test & Go" and "Blue Zone" schemes on December 22, 2021.
Is Thailand open to tourism?
Thailand launched the Phuket Sandbox scheme on July 1, 2021. On November 1st, 2021, fully vaccinated travelers from certain approved destinations will be able to enter virtually anywhere with no quarantine restrictions. The Test and Go program will be reinstated at the beginning of February.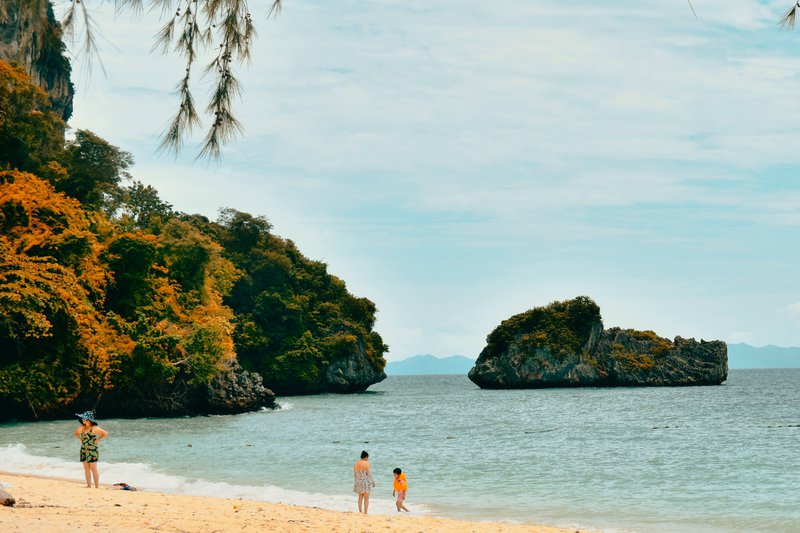 What are the requirements for entering Thailand?
For the Sandbox – entry requirements are as follows.
Apply for the Thailand pass at least 7 days in advance of travel via this link  https://tp.consular.go.th/
Arrive into Phuket by air from an approved country (currently includes the UK)
Must have been in the approved country for at least 21 days prior to departure.
Must book an international flight that arrives in Phuket (not via Bangkok).
Travelers aged 18 and over must have a vaccination certificate. Those ages 12-17 must have a certificate confirming at least one dose 14 days prior to travel. Under 12's must travel with vaccinated parents.
Produce a negative PCR test – certificate issues within 72 hours of departure (children under 6 are exempt)
Prove that you have comprehensive travel insurance.
Take a PCR test on day 5 or 6 in Thailand
Have a confirmed reservation at an SHA Extra Plus approved hotel in Phuket, Krabi, Surat Thani, or Phang Nga province for the first 7 nights.
Aside from point 9, requirements for the Test & Go scheme are similar and as follows
Under the Test & Go scheme travelers must be from one of the 63 designated countries and must be fully vaccinated (unless under 12 years old). You must also
(1) Register for a Thailand Pass at https://tp.consular.go.th/  – upload the required documents and allow 3-5 working days for the approval process when you'll receive a Thailand Pass QR Code (or COE) to present on arrival.
(2) Undergo the RT-PCR COVID-19 test at your accommodation (hotels from an approved list)
(3) Download and install the MorChana app at the hotel
(4) Wait for the test result within the hotel room.
(5) If testing negative for COVID-19, you will receive an Antigen Test Kit (ATK) for COVID-19 self-testing on Day 6-7.
(6) Get an alert for the self ATK testing on Day 6-7, and record the result in the MorChana application.
You must also take a PCR test 72 hours before departure and have a COVID-19 insurance policy worth at least $50,000. (Most insurance policies cover well in excess of this).
Do I need to be vaccinated twice to enter Thailand?
Yes, for a quarantine-free arrival. The quarantine period for unvaccinated or partially vaccinated air arrivals will remain at ten days. Vaccination is not required for children under the age of 12.
Children aged 12 to 18 must be fully vaccinated under the Test & Go scheme (which has been suspended for applications until February 1st, 2022). (or one dose of Johnson & Johnson). However, under the Phuket Sandbox scheme, children under the age of 18 do not need to be fully vaccinated in order to enter Thailand (or the Blue Zone scheme, which should also be open for applications on February 1st).
What if I'm coming from an unapproved location?
Travelers arriving from non-approved destinations have the option of using the Blue Zone or Sandbox schemes.
The Phuket Sandbox has been open for double-vaccinated tourists since July 1st and will remain open until further notice.
Visitors from any country are welcome under the Blue Zone scheme. They must spend seven nights in SHA-approved hotels within the Blue Zone. Bangkok, Krabi, Chiang Mai, Phuket, and Koh Samui are among the 17 destinations in the Blue Zone.
What if I'm traveling with unvaccinated children aged 12 to 18?
Unvaccinated children aged 12 to 18 are permitted to enter Thailand under the Phuket Sandbox and Blue Zone schemes. You must stay in a single SHA-approved hotel for the first seven nights of your trip, but you are not required to be isolated from other visitors.
What are the vaccination rates in Thailand?
Thailand's vaccine rollout has accelerated since August and is expected to continue. As of early December 2021, 62 percent of the Thai population had received two vaccinations, and 71 percent had received one. Rates are much higher on islands such as Phuket, where people working in tourism are given priority.
Source: The Financial Times COVID-19 Tracker.
So, what exactly are the Phuket Sandbox and Blue Zone initiatives?
Both schemes require visitors to stay in their first hotel for a minimum of seven nights before moving around Thailand. The Phuket Sandbox, as the name implies, only applies to visitors to the island of Phuket.
The Blue Zone encompasses 17 distinct areas but is currently on hold.
The testing procedures are the same as in the Test & Go scheme, but in comparison, these two schemes may allow visitors from non-designated countries and families with unvaccinated children aged 12 to 18 to enter Thailand.
What exactly are SHA Plus hotels?
An SHA Plus hotel has been approved for enhanced safety protocols, and at least 70% of the staff will have been vaccinated. Almost all of our preferred hotels are included in the SHA Plus list.
What flights are available to Thailand right now?
Flight schedules are returning to normal. Speak with one of our travel consultants for more information on flights, including which airlines have the best routes and the most flexible terms.
From the UK, Qatar Airways, Etihad, and Emirates also fly from the UK to Phuket and Samui via Doha, Abu Dhabi, and Dubai.
Is it necessary for me to wear a mask in Thailand?
Yes. Since the beginning of the pandemic, Thailand has seen a surge in mask use, which is now expected and required in most public places and vehicles transporting two or more people.
Can I eat at local Thai restaurants?
Quarantine-free travelers, or those who have completed their quarantine periods, can move around freely and visit bars and restaurants as they please.
Source: Experience Travel Group