This list of resources was compiled to assist you in planning your trip to Thailand. As more official confirmation from Thai authorities becomes available.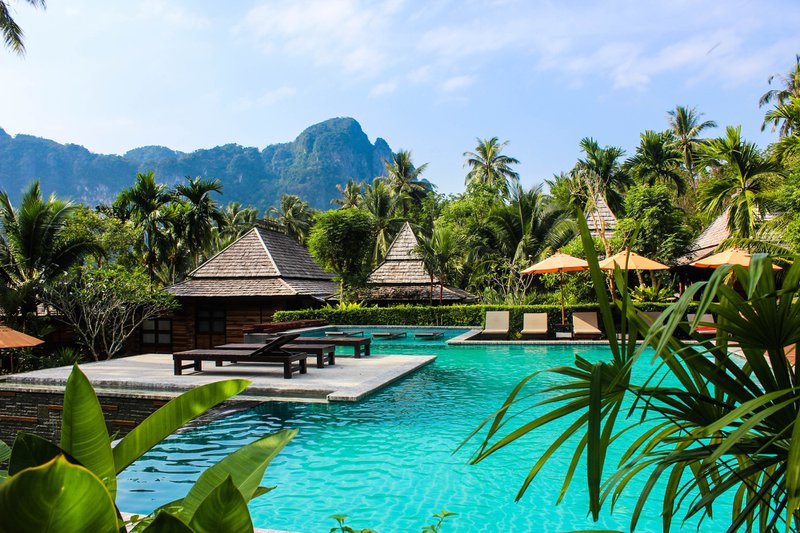 Thailand's entry rules from 1 May 2022 onwards
The Thai government agreed to further relax Thailand's entry rules at a meeting on April 22. The new regulations will take effect on May 1, 2022. Depending on whether or not travelers have been vaccinated against COVID, there are some differences: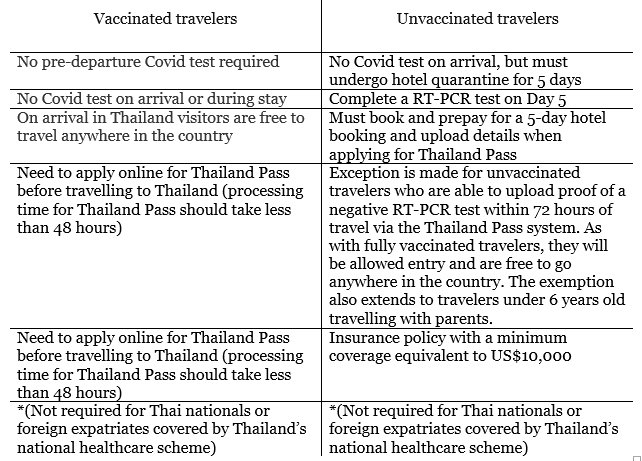 All visitors (vaccinated and unvaccinated) must still apply for a Thailand Pass in advance (see details below).
If you are not flying directly to Thailand and will be transiting through another country, you should check your airline's COVID policies as well as the regulations of the transiting country.
Thailand Pass
If you plan to fly to Thailand, make sure you have all of the necessary documents and apply for the Thailand Pass before you leave. Please see the following links for more information:
Vaccination requirements for people of all ages
Age 18 and up: at least 14 days before traveling to Thailand, you must be fully vaccinated against Covid-19 with an approved vaccine.
Unvaccinated children under the age of 18 who are traveling with their parents/guardians can enter Thailand using the same scheme as their parents/guardians. Unaccompanied children traveling to Thailand must, however, receive at least one dose of an approved vaccine at least 14 days before departure.
A medical certificate of Covid-19 recovery is required for travelers with a history of Covid-19 infection who have received at least one dose of an approved vaccine after infection.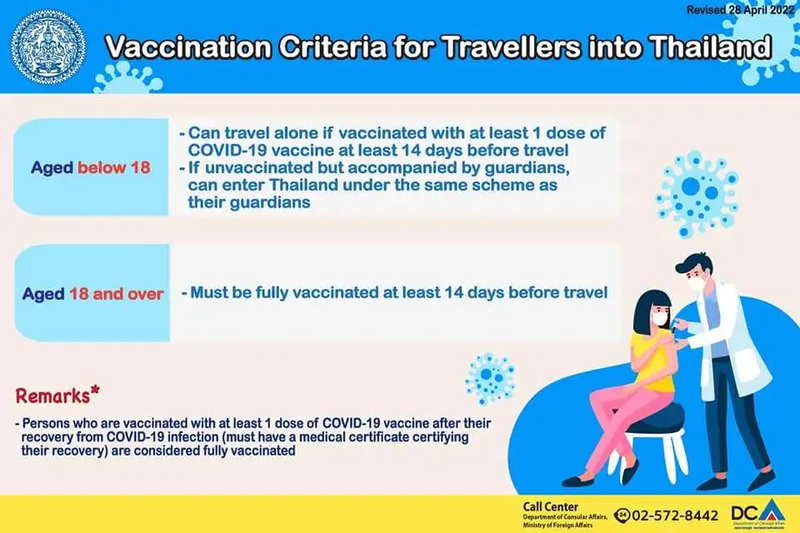 COVID regulations for domestic travel in Thailand
Once you've completed the above-mentioned entry formalities, you'll be subject to the same domestic travel rules that apply to Thai visitors and Thai residents.
Click here for more information on domestic travel regulations.
If you're planning a trip to Thailand, here are some things to consider.
If you want to visit Thailand, you must:
Make sure you have a current visa (Passport holders from UK & Ireland are also eligible for Visa Exemption. See details further below).
Thailand Pass application
Follow Thailand's entry rules.
Please see the Royal Thai Embassy's website in London for more information.
Visa options
Exemption from Visas
Thailand trip duration: 30 days
The visa exemption scheme allows citizens of certain countries, including the United Kingdom and Ireland, to stay for 30 days without having to apply for a visa in advance.
Visa for Tourists (TR)
Thailand trip duration: 60 days
Tourists from the United Kingdom and Ireland can apply for a Tourist Visa to stay in Thailand for up to 60 days (TR). Apply for a Tourist Visa on the official Thai E-Visa website at least four weeks before your trip.
Special Tourist Visa (STV)
Duration of stay in Thailand: 90-270 days
In September 2020, the Special Tourist Visa (STV) was introduced as a long-stay tourist option. In September 2021, the STV was set to be phased out. The Thai government, on the other hand, agreed to extend the program until September 2022. When in Thailand, the Special Tourist Visa allows for a stay of 90 days, which can be extended twice at 90 days each.
Returning from Thailand
Is a COVID test required before flying back to the UK?
Before leaving Thailand, you are not required to take any COVID tests. If you're flying to England, you won't need to fill out a UK passenger locator form ahead of time, take any COVID-19 tests, or go through quarantine. However, especially if you are transiting through another country, you should check with your airline to see if they have any special requirements.
Check the UK government's rules for visiting England from abroad (as well as guidance notes for Wales, Scotland, and Northern Ireland).
Thailand's Safety and Health Administration (SHA).
The Tourism Authority of Thailand (TAT) has launched a new safety initiative to help Thailand's tourism sector recover and restore confidence following the worldwide coronavirus (Covid-19) crisis. The Amazing Thailand Safety and Health Administration (SHA) certification was launched in collaboration with public and private sector partners. Hotels, restaurants, tourist attractions, and other facilities that want to be certified under the SHA scheme must follow the Ministry of Public Health's strict COVID-19 control guidelines.
More information
Source: Fan Club Thailand